tweeting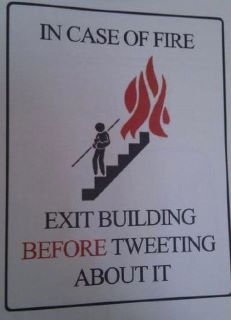 a.k.a. tweet, tweets, twittering, social media posting
A play on words, "tweeting" refers to telling a global community of friends and strangers what you are doing at the present moment. It comes from the original meaning of uttering a succession of small sounds (like a bird) or to chatter rapidly about of trivial matters.
In the online world, use of the term tweeting (or "twittering") started on the messaging service and social networking website "twitter.com." Twitter is a service that lets subscribers send quick notes (limited to 140 characters, or about 20 words) to the cell phones and Web sites of people who have decided to follow them. The actual note, or post is referred to as a "tweet."
While many people find it unlikely that anyone should care about the nano-activities of someone's life, this technology has far-reaching applications including automated notifications. People are now using twitter as a business application to drive traffic to their websites because you can include links within your short updates. Many bloggers now use twitter as a way to spread their new posts. In these instances, the emphasis is on link sharing as opposed to status updates. The best way to implement this is to infuse your messages with honest updates, and only every third or every fourth update include a promotional type link (so as to not annoy your followers).
Historical perspective: The 1st tweet was tweeted on March 21, 2006. Around that time, only 16% of online adults used social media.
To see more Twitter terms, click on the twitterverse link below!
For more information on how to "twitter your home" using automated notifications, click on the "more info" button below!
NetLingo Classification:
Online Jargon