Meet Erin Jansen
Founder of NetLingo.com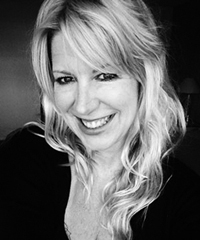 Erin Jansen is an internationally acclaimed online pioneer with a career in the high-tech industry. As founder of NetLingo.com since 1995, one of the Web's most popular dictionaries, Ms. Jansen manages and markets the award-winning publication. Ranked #676 in Google's Top 1000 Web Sites and voted two years in a row by PC Magazine as a "Top 100 Web Site," NetLingo has been reviewed in The New York Times, The Wall Street Journal, Fortune, USA Today, People magazine, and many others. Erin has grown NetLingo to cult status and is credited with creating an industry standard targeted to new users and technology professionals. Based on popular demand Erin published NetLingo.com in print, "NetLingo The Internet Dictionary" as well as "Texting Terms: Every Online Acronym & Abbreviation You'll Ever Need to Know" and "NSFW: The Little Black Book of Acronyms." She offers free Acronym of the Day and Jargon of the Day updates to keep parents and professionals in the loop about the ever evolving terminology. Her mission is to educate and entertain people worldwide about Internet culture and online communication.
Recognized as a "Top 25 Women in Tech to Watch" and "Top 30 Female Internet Entrepreneur" Ms. Jansen has worked in the Internet industry since 1994 providing an array of services for online companies in San Francisco, Silicon Valley, Los Angeles, Seattle, and New York City, as well as England, France and Germany. Erin is both technical and creative when it comes to the Internet. Her experience is broad, from building Web sites to working as an evangelist, Erin has a history of advocating new business models and products on the Web.
She is a published writer, public speaker and collaborator. Online at erinjansen.com and sistergoldenhair.com Erin is one of the original NYC webgrrls and has participated in a number of media broadcasts about cyberspace, including the film Wild@Start. She has appeared on an infomercial, held weekly Cyber-Café roundtable salon discussions, participated as a speaker and panelist at the Builder.com conference, and presented to ad agencies and embassies. She has appeared on TV news and talk show programs including The Martha Stewart Show, MSNBC, CNN, FOX News, and the BBC, interviewed on several radio programs, and referenced in hundreds of newspaper and magazine articles.
Erin has worked with venture capital funded start-ups based in Silicon Valley, a think tank in New York City, and as the advertising agency team lead for the Microsoft account in Seattle. She was on the digital marketing team at ADT and Office Depot, and most recently worked on marketing automation with an all virtual team at a SaaS Enterprise Software company. Erin began her career specializing in Content Management Systems and was one of the first online crusaders at CNET when she also served on the International Committee of the Internet Advertising Bureau. She continues to provide consulting services.
Prior to her Internet career, Erin worked in Direct Mail Marketing for Rock The Vote; she also developed and ran cross-cultural workshops for American women living in foreign countries. She is from an entrepreneurial family and grew up in the retail industry. An avid traveler, she's been to all 50 states and 38 countries and wrote a blog about her trek across Spain while doing the Camino.
Erin Jansen has a Masters degree in Social Psychology from the London School of Economics in England, and a Bachelor degree in Psychology from Pepperdine University in Malibu, California.