How Digital Marketing Agencies Help Businesses Grow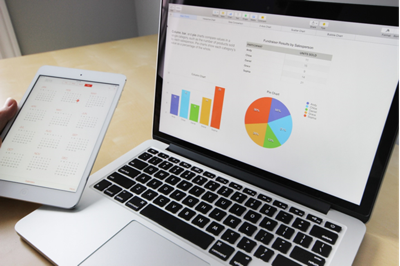 Source: Pexels
In a society that is growing increasingly reliant on technology, digital marketing tools have become integral in helping businesses operate and grow. From electronic direct marketing to social media (paid and organic) to programmatic online advertising, there are several tools available to businesses that can help them fast track their growth and reach new customers. Digital marketing agencies are experts in the uses of such tools and can help businesses integrate them effectively. If you're wondering how these agencies can help businesses expand, read on to learn more.
Creating Valuable Content
Content is at the heart of any business' marketing strategy. Without content, you don't have a marketing platform because you have nothing to showcase to your audience. However, it can be difficult to know where to begin when creating content. Business owners might find themselves wondering: what does effective, valuable content look like? This is one of the many areas where digital marketing agencies can help. From web copy to blog posts and Google ads, digital marketing experts understand content in all its forms as well as what makes great content. This expertise can help massively in keeping businesses relevant and ahead of the curve of the industry.
Ensuring the Content Reaches Target Customers
One of the most important tools that digital marketing agencies specialize in is search engine optimization (SEO). SEO is an umbrella term that refers to all the methods a business can use to improve the visibility of its website and its content on search engine results pages (SERPs). By improving SEO, digital marketing agencies are essentially boosting businesses' ranking on search engines like Google to ensure that their customers can actually find their site and, in turn, purchase their products or services. In other words, SEO helps businesses grow by boosting both visibility and profits.
Cost-Effective Services
When it comes to running a business, particularly a small business, it's essential to consider expenses and cut costs wherever possible. Fortunately, digital marketing agencies understand this and work to provide clients with affordable solutions. For example, social media platforms are free to use and digital marketing professionals can teach business owners how to use them to their full advantage. Not only do they offer cost-effective services, but they also offer profit-boosting strategies and ideas businesses can use to optimize their return on investment (ROI). The more money businesses save, the more they have leftover to allocate towards other growth initiatives, such as investment, new software integration and event hosting.
Are you interested in seeing how a digital marketing agency can help your business grow? Consider Internet Marketing Geeks, where digital marketing is more than just a business – it's a passion. These experts create smart, creative and results-driven solutions designed to help your business achieve all of its goals.
Clearly, there are several ways in which digital marketing agencies can help businesses grow and thrive. By assisting in effective content creation, improving SEO, and offering cost-effective strategies, digital marketing specialists ensure that businesses reach new potential customers and expand their operations. By doing so, they bring these companies one step closer to attaining higher levels of success.