Watch Erin Jansen on the Martha Stewart Show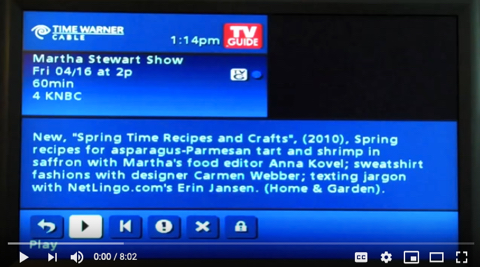 More than 82 million people communicate regularly via text message, and with limits imposed on the length of texts, these messages rely heavily on shorthand. But what does it all mean? NetLingo.com founder Erin Jansen offers Martha some basic translation!
* 143: I Love You
* 2moro: Tomorrow
* 2nite: Tonight
* 411: Information
* B4N: Bye for Now
* BITD: Back in the Day
* BFF: Best Friends Forever
* BRB: Be Right Back
* BTW: By the Way
* FTF: Face-to-Face
* IRL: In Real Life
* JK: Just Kidding
* LOL: Lots of Laughs
* NBD: No Big Deal
* NP: No Problem or Nosy Parents
* OMG: Oh My God
* OT: Off Topic
* POV: Point of View
* RT: Real Time
* TMI: Too Much Information
* TTYL: Talk to You Later

Buy the NetLingo book "The List" on Amazon.com or CreateSpace, or get it on Kindle!